How to redeem your discount
Privacy Policy and Terms of Use
Last Updated: 07-Mar-2019
Privacy Policy
Passport Unlimited is a US-based company located and operating only in the United States. Any personal information submitted or uploaded to Passport is processed in the United States and not transferred outside the United States.
Passport Unlimited is committed to your privacy. This privacy policy describes what information we collect from you and what we use if for; how you can update, export and delete your information; and how we keep the personal information you share with us safe. This privacy policy applies to all Passport's websites and mobile apps. Specific client membership programs operated by Passport Unlimited may utilize program- or employer-specific Privacy Policy and Terms of Use language. Please visit your membership program website to view the policy and terms specific to your membership.
We change this Privacy Policy from time to time. We will not reduce your rights under this Privacy Policy without your explicit consent. We always indicate the date the last changes were published for your review. Changes will become effective immediately upon publication, but will not apply retroactively. If changes are significant, we will provide a more prominent notice (such as a website banner or email notification) for your awareness.
1. What is Personal Information?
"Personal information" is information that can be associated with a specific person and could be used to identify that specific person whether directly from that data or when combined with data and other information that Passport has or is likely to have access to. We do not consider personal information to include anonymized or aggregated clickstream data (such as hardware, OS and browser information) as it cannot be be used to identify a specific person.
2. The Personal Information We Collect & Where We Get It
We collect personal information when you perform any of the following: sign into our website, register or update a member profile, submit a survey, contact member support, submit a suggestion form, or use our mobile app. In some cases, elements of your profile information are verified or provided by your employer (or entity through which your membership was made available), such as through a single-sign-on workflow using existing external account credentials or via a data file provided by your employer which we use to validate that you are eligible to participate in the program.
To populate your member profile, we always collect your first and last name, local region (e.g.: city/state), and email address. In cases where we must fulfill a physical membership card, we also collect your company name, mailing address, and phone number.
When visiting our website or using our mobile app, the IP address of your device and other clickstream data (such as hardware, OS and browser information) is collected in our temporary system logs. When using our mobile app, we also collect the geo-location (if location permissions are enabled) and a unique notification identifier for your device.
3. How We Use the Information We Collect
We use your personal information in combination with the local region (e.g.: city/state) in your member profile to provide you with a personalized experience. Based on the email preferences you configure, we will use your personal information to send you emails, information about Passport Unlimited, or other promotional materials related to your membership. Independent of your email preference settings, we may occasionally send notices or messages of a transactional or relationship nature (e.g.: receipts or renewal notices).
We use your device geolocation, the publicly-available geolocation associated to your IP address, and/or the local region (e.g.: city/state) in your member profile to display localized content when you are browsing our website or using our mobile app. When you install our mobile app (or anytime thereafter), you may choose not to share (or to stop sharing) your geolocation by disabling the location permission for our app on your device.
We use the unique notification identifier for your device(s) in order to deliver "push" notifications targeted to the device(s) associated to your membership. The settings that control these notifications are managed on your device; they are not managed as a part of your member profile. You may choose not to receive (or to stop receiving) notifications by disabling the notification permission for our app on your device.
If you have questions about location and notification settings, please contact your mobile service provider or the manufacturer of your device to learn how to adjust your settings.
When your membership is provided by an employer or other entity, elements of your personal information are periodically used to verify your continued membership eligibility by your employer (or entity through which your membership was made available).
We use web forms throughout our website and mobile app for customer comments and suggestions. Any information we collect from emails or web forms is used for the purpose of responding to your questions or comments. We may also retain your comments to improve our site or mobile app and program, or review and discard the information.
When you contact Passport Unlimited, we keep a record of your communication to help answer questions and resolve any issues you might encounter. These communication records are associated to your member profile in order to facilitate and optimize our support of your membership.
If you are a consumer in the European Union, we will only process your personal information when we have a legal basis to do so. When we do process your personal information, we will do so with your consent or because the processing is necessary: for the performance of a contract with you; to comply with our legal obligations; to pursue our legitimate interests; or to establish or defend a legal claim.
4. Personal Information We Share & Why
Passport Unlimited does not provide any personal information to third parties for their own direct marketing purposes. Additionally, we will not disclose your personal information to a third party unless:
It is a request from the entity through whom you obtained your membership (for example, your employer or the person who purchased your card as a gift)
With your explicit consent
To comply with our legal requirements
To enforce our Terms of Use
We may also transmit and store your personal information with third party service providers (or "data processors") such as our cloud computing provider as part of the IT infrastructure necessary for us to provide our services to you. Unless we tell you differently, they do not have any right to use your personal information beyond what is necessary to assist us. Passport Unlimited and the service providers that we use are located in the United States and any information we collect about you or that you provide to us will therefore be processed and stored within the United States.
In the event that Passport Unlimited or a portion of our business are sold, your personal information may be among the assets transferred. The purchasing party would be required to apply this Privacy Policy to their use of your personal information should such information be included in the purchase.
5. Cookies and Third Party Websites
When you access our website, we place small data files called "cookies" on your computer to support functionality of the features available within our website. Our cookies are used to:
Enable automatic sign in.

If you check the "Remember Me" checkbox at sign in, you won't be prompted to sign in again (for up to 6 months) while using the same browser. Your membership identifiers are stored in a cookie.

Maintain your session context.

For example, if you're scrolling a list of restaurants and need to step away for an hour-long meeting, you can pick up where you left off without having to start over from the home page. Your session context is stored in a cookie until you exit your browser.

Maintain your view, search and filter settings.

For example, if you've switched to the "map" layout while browsing the dine category, the website will continue to show the map layout as you navigate to other categories. Your view, search and filter settings are stored in a cookie until you exit your browser.
We encode our cookies so that only we can interpret or access the information stored in them. You are free to block or delete our cookies, but doing so may interfere with how you interact with our website.
Our website contains links to a variety of external / third-party websites hosted by participating merchants and restaurants. When linking to these websites, you may also encounter cookies from those third-parties. Please note: we have no control over the privacy practices of any external website or the cookies created by any external website and such files are outside the scope of this Privacy Policy.
6. Your Choices & Rights
Where you have given us your consent to use your personal information, you can withdraw it by doing the following:
To stop receiving our email marketing you can change your email preferences within your member profile, follow the unsubscribe instructions in any of the emails we send to you, or contact us and we will do it for you.
To opt out of sharing your device geolocation or receiving push notifications, you may update the location or notification permission settings on your device.
You also have rights over how your personal information is used including:
The right to object to our processing of your data.

You may contact us when you wish to no longer participate in the Passport program and we will remove your data from our systems. Email your request to mail@passportunlimited.com.

The right to request that your information be erased or restricted from further use.

We will delete your personal information upon your request, unless there is a legal obligation to retain it. If there is a legal obligation, we will notify you. Any personal information stored in backups will be restricted upon your request, such that it is never recovered and will deleted following the backup retention period (not to exceed 1 year). Email your request to mail@passportunlimited.com.

The right to request a copy of the information we hold about you.

You are entitled to receive any personal data you have provided to us in a structured, commonly used and machine-readable format. We will provide your data electronically in an easily readable and transferrable format appropriate to the data (such as a comma separate file, a spreadsheet, or similar). Please email mail@passportunlimited.com and we can assist you with this request.

The right to correct, amend or update information you have given us.

You can do this by logging into your member profile and updating your information. In some cases, your member data may only be changed by contacting your employer who has provided you the Passport benefit.
We will respond to any request we receive via email under this section within 30 days.
7. Your California Privacy Rights
If you live in California and have an established business relationship with us, you can request a list of the personal information we have shared with third parties for their marketing purposes. We will also give you a list of the third parties that have received your information. You can make a request one time each year. Please note that Passport does not provide any personal information to third parties for their own direct marketing.
Passport Unlimited does not track its customers across third party websites to provide targeted advertising. Additionally, we do not allow third party advertisers to set cookies using content embedded within our websites. Therefore, our websites do not respond to Do Not Track (DNT) signals or browser settings.
To exercise your rights, you can, call or write to us using the contact information available in the final section ("How To Contact Us") of this document. We will respond within 30 days.
Under California Civil Code Section 1789.3, Passport Unlimited is required to provide California residents with the following specific consumer rights information: The Complaint Assistance Unit of the Division of Consumer Services of the California Department of Consumer Affairs may be contacted in writing at 1020 N Street, #501, Sacramento, California 95814, or by telephone at 1-916-445-1254.
8. Security and Retention of Your Personal Information
We will work hard to protect your information from unauthorized access, alteration, disclosure or destruction. We do this by employing safeguards like firewalls, data encryption, physical access controls to our servers, and other access controls. No safeguards, including the highest levels of data encryption, can ensure perfect security. As such, we cannot expressly warrant the security of any information that you transmit to us, you do so at your own risk.
We will retain your personal information for 3 years following the expiration of your membership or last activity, whichever occurs last. For members in our Passport Dining Programs, we retain your personal information for 10 years following the expiration date of your membership or for 10 years following the expiration of your gift purchaser's membership (in cases where your membership was provided as a gift), whichever occurs last. For members with unassigned gift cards, we retain your personal data until all of your gift inventory has been assigned. When we no longer need your information, we dispose of it in a secure manner according to our data retention and deletion policies.
9. Personal Information of Children
Our websites and mobile apps are not directed toward children under 18 years of age. We do not knowingly collect information from children under 18. If you are under 18, please do not use our websites or mobile apps or submit any personal information to us. Please email us at support@passportunlimited.com if you believe we have collected personal information from a child.
Terms of Use
1. Acceptance of Terms and Conditions
This website (or mobile app) and the services offered on it (the "Service") are owned and operated by Passport Unlimited, Inc. ("Passport Unlimited"). The Service is provided to you pursuant to the terms and conditions of this Terms of Use and any operating rules or policies that may be published by Passport Unlimited (including the Privacy Policy), as may be amended from time to time (the "Agreements"). BY USING THE SERVICE, YOU ARE INDICATING YOUR AGREEMENT TO BE BOUND BY ALL OF THE TERMS AND CONDITIONS CONTAINED IN THE AGREEMENTS.
2. Billing Transactions
Passport Unlimited offers a variety of for-fee memberships and membership upgrade features; the purchase options available to you will vary based on your membership.
2.1 When performing a transaction which requires billing (such as when purchasing a personal membership or subscribing to a membership upgrade) you will be asked to provide additional information, including: credit card number, credit card security code, and billing address. Billing information is used solely for billing purposes and is not stored by Passport Unlimited. When provided online or through the mobile app, your credit card information is securely transmitted to and stored with our credit card processor (Authorize.Net or PayPal) and is not available to Passport Unlimited staff unless you provide such information through a phone call with a staff member or complete a paper-based order form.
2.2 Personal Passport Dining memberships, gift cards and gift card packages are billed at the time of purchase. Personal membership purchases are eligible for a full refund when cancelled within 30 days of purchase. When you cancel a personal membership, your physical membership card must be returned in order to be eligible for a refund. Annual membership upgrades applied to personal Passport Dining memberships are billed at the time of purchase.
2.3 Annual membership upgrades applied to mobile memberships are always billed at a prorated rate. For example: if you purchase a $100 annual upgrade with 200 days remaining in your mobile membership period, you would be charged $54.79 (200/365 days * $100). Annual membership upgrades applied to mobile memberships cannot be cancelled and are non-refundable.
2.4 Monthly membership subscription upgrades applied to mobile memberships are billed at the time of purchase, and each following month in 1-month intervals. For example: if you subscribed to a $10 monthly upgrade on July 5th, you would be billed $10 when you subscribe, and $10 on the 5th of each subsequent month. You may cancel a monthly subscription at any time. If you cancel, you will retain access to the upgrade features thru the end of your current billing cycle and will not receive a pro-rata refund of your monthly subscription fee.
3. User Responsibilities and Limitations
By consenting to the Agreements, you agree:
3.1 That the Service is not to be accessed by children under 18 years of age and we do not intend to collect information from children.
3.2 Use of the Service is limited to members, spouses, live-in life partners or significant others and dependents of each member.
3.3 To accurately represent only yourself on the Service, and no other persons, living, dead, or imagined; the Service may only be used by natural persons (i.e., individuals) on their own behalf and not by or on behalf of any commercial entity unless explicitly permitted by Passport Unlimited.
3.4 To provide accurate information to Passport Unlimited and other users of the Service, including, but not limited to, information required to register with the Service and information posted in public areas of the Service.
3.5 To not use the Service to reproduce, duplicate, copy, sell, resell, distribute, publish or exploit for any commercial purpose the software, products, or services provided by Passport Unlimited or obtained through the Service without obtaining the express, prior written consent of Passport Unlimited. This restriction includes any attempt to incorporate any information from the Service into any other directory, product or service.
3.6 To provide for your own access to the Service, including but not limited to obtaining and maintaining all telephone, computer hardware and software, and other equipment and paying all related charges.
3.7 When utilizing any Service or communicating with anyone with respect to the Service or gifts of the Service, to refrain from: (i) distributing, using or transmitting any pornographic, bullying, intimidating, hateful, harassing, derogatory, degrading, illegal, obscene or threatening speech, language or swear words, images or conduct, or (ii) inciting violence or committing a crime or breach of the peace or law, or (iii) committing fraud or other offensive or controversial behavior or conduct; or (iv) uploading viruses or other malicious code, or (v) infringing the intellectual property rights of Passport Unlimited or others, or (vi) using a false email address or impersonating any person or entity.
You agree that Passport Unlimited reserves the right but not the obligation to monitor such conduct and edit or remove offending activity or conduct and that Passport Unlimited may refuse to post or communicate any language or content you post or request Passport communicate that Passport believes violates any of these provisions.
4. Privacy
As part of the Service registration process, you will provide certain personal information to Passport Unlimited. Your personal information will only be used in accordance with Passport Unlimited's Privacy Policy. Passport Unlimited may inform you by email of changes or additions to the Service or of any Passport Unlimited related products and services, you should check back from time to time on the website and mobile app to see if our Privacy Policy and Terms of Use have changed or been updated. You will know if the published Privacy Policy and Terms of Use on the website have changed since your last visit to the site or app by noticing the latest revision date. Unless stated otherwise, our then current Privacy Policy and terms of use apply to all information that we have about you and your account.
5. Vendors and Goods and Services
5.1 Passport Unlimited and/or the entity through whom you obtained your membership (for example, your employer or the person who purchased your card as a gift) expressly disclaim any liability, and will not be liable, for any loss or damage incurred as a result of any interaction between you and a vendor accessible through the Service. All matters, including but not limited to, delivery of goods and services, returns, and warranties and the security of such transactions are solely and strictly between you and the vendor.
5.2 You acknowledge that Passport Unlimited and the company providing your membership access do not endorse or warrant the vendors that are accessible through the Service nor the goods and services that they provide nor for the security of your transactions with such vendors nor for the practices employed by such vendors or their Web sites linked to or from our Web site or mobile app nor the information or content contained therein.
5.3 You acknowledge that discount offers available to members are not valid with any other offers, including (but not limited to) other coupons, promotions, discounts, or specials unless explicitly stated otherwise by the vendor. Offer terms and conditions vary by vendor, please contact participating vendors for details specific to any offer in question.
6. Third Party Content and Links
The Service may contain content supplied by third parties and links to Internet sites maintained by third parties. Passport Unlimited does not, in any respect, control such content or operate such third-party sites and do not guarantee the availability of any email from or links to third-party sites. Third-party content and links are included solely for the convenience of users, and do not constitute any endorsement by Passport Unlimited. Passport Unlimited is not responsible for the accuracy or reliability of third-party information or the security of your interaction with such third parties and you assume sole responsibility for the use of third-party information.
7. Modifications to the Service, the Agreements, and Fees
7.1 Passport Unlimited reserves the right to modify or discontinue the Service at any time without notice to you and Passport Unlimited shall not be liable to you or any third party should Passport Unlimited exercise its right to modify or discontinue the Service.
7.2 Passport Unlimited reserves the right to modify the Agreements at any time. You are responsible for regularly viewing the Agreements. Continued use of the Service following any such changes will constitute your acceptance of such changes.
8. Ownership and Licenses
8.1 All contents of the Service are the property of Passport Unlimited, participating vendors, or advertisers. The compilation (i.e., the collection, arrangement, and assembly) of all content on the Service Web site are copyrighted by Passport Unlimited and is the exclusive property of Passport Unlimited. The Web site and contents of the Service may not be copied, distributed, or transmitted in any way without the prior written consent of Passport Unlimited; provided that you may download, print, and store a single copy of the Service for personal, non-commercial use. Use of Service contents on any other Web site or in a networked computer environment for any purpose is prohibited. You may not modify the content in any way, nor delete any copyright or trademark notice. You may not copy or adapt the HTML code and other software code used by Passport Unlimited to generate the pages of the Service Web site.
8.2 Any information, ideas, suggestions, or communications sent by you to Passport Unlimited through the Service becomes the exclusive property of Passport Unlimited. Subject to the terms of the Privacy Policy, Passport Unlimited is entitled to use, reproduce, disclose, and distribute any information submitted for any purpose without restriction or compensation to you.
8.3 By transmitting any messages or content to public or semipublic areas of the Service, you grant to Passport Unlimited a non-exclusive, worldwide, royalty-free, perpetual, irrevocable license to use, distribute, display, and reproduce the messages and content, and to authorize use and reproduction of the messages and content by other Service users in accordance with the terms of this Agreement.
9. Software
You will not attempt to decipher, decompile, disassemble or reverse engineer any of the software comprising the Service or made available through the Service.
10. Disclaimer of Warranties
10.1 PASSPORT UNLIMITED PROVIDES THE SERVICE AND ALL RELATED SOFTWARE AND CONTENT TO YOU "AS IS", WITHOUT ANY WARRANTY OF ANY KIND, EITHER EXPRESS OR IMPLIED, INCLUDING WITHOUT LIMITATION, THE IMPLIED WARRANTIES OF MERCHANTABILITY, FITNESS FOR A PARTICULAR PURPOSE, OR NON-INFRINGEMENT; ANY WARRANTY THAT THE SERVICE OPERATES ERROR FREE OR WITHOUT INTERRUPTION; AND ANY WARRANTY THAT INFORMATION OBTAINED THROUGH THE SERVICE IS ACCURATE OR RELIABLE. THE ENTIRE RISK ARISING OUT OF THE USE OF THE SERVICE REMAINS WITH YOU.
10.2 You understand and agree that any material and/or data downloaded or otherwise obtained through the use of the Service is done at your own discretion and risk and that you will be solely responsible for any damage to your computer system or loss of data that results from the download of such material and/or data.
10.3 Passport Unlimited makes no warranty regarding any goods or services purchased or obtained through the Service or any transactions entered into through the Service.
10.4 No advice or information, whether oral or written, obtained by you from Passport Unlimited or through the Service shall create any warranty not expressly made herein.
11. Limitation of Liability
PASSPORT UNLIMITED SHALL NOT BE LIABLE FOR ANY DIRECT, INDIRECT OR SPECULATIVE DAMAGES ARISING FROM INTERRUPTION, SUSPENSION OR TERMINATION OF SERVICE, INCLUDING, WITHOUT LIMITING THE FOREGOING, CONSEQUENTIAL, INCIDENTAL, AND SPECIAL DAMAGES, WHETHER SUCH INTERRUPTION, SUSPENSION OR TERMINATION WAS JUSTIFIED OR NOT, NEGLIGENT OR INTENTIONAL, INADVERTENT OR ADVERTENT, REGARDLESS AS TO WHETHER PASSPORT UNLIMITED HAD ADVANCE NOTICE OF THE POSSIBILITY OF ANY SUCH DAMAGES. PASSPORT UNLIMITED SHALL NOT BE LIABLE FOR ANY DIRECT, INDIRECT OR SPECULATIVE DAMAGES ARISING FROM THE USE OR INABILITY TO USE THE SERVICE OR FOR THE COST OF PROCUREMENT OF SUBSTITUTE GOODS OR SERVICES OR RESULTING FROM ANY GOODS OR SERVICES PURCHASED OR OTHERWISE OBTAINED OR MESSAGE RECEIVED OR TRANSACTIONS ENTERED INTO THROUGH OR FROM THE SERVICE OR RESULTING FROM UNAUTHORIZED ACCESS TO OR ALTERATION OF YOUR TRANSMISSION OF DATA, INCLUDING WITHOUT LIMITING THE FOREGOING, CONSEQUENTIAL, INCIDENTAL, AND SPECIAL DAMAGES, REGARDLESS OF WHETHER PASSPORT UNLIMITED HAD ADVANCE NOTICE OF THE POSSIBILITY OF ANY SUCH DAMAGES.
12. Indemnification
You agree to indemnify and hold Passport Unlimited, their affiliates, officers, directors and employees from any and all claims or demands, including the payment of reasonable attorney's fees, arising out of or relating to your use of the Service.
13. Miscellaneous
13.1 The Agreements comprise the entire agreement between you and Passport Unlimited and supersede all prior agreements between the parties regarding the subject matter contained herein. Any waiver of any provision of the Agreements will be effective only if in writing and signed by Passport Unlimited.
13.2 If a court of competent jurisdiction finds any provision or portion of the Agreements to be unenforceable, the remaining provisions of the Agreements will continue in full force and effect.
13.3 Any notices to you or Passport Unlimited shall be made via either email or regular mail. Passport Unlimited may also provide notices of changes to the Agreements or any other matter by displaying notices to you generally on the Service.
13.4 You agree to comply with U.S. law regarding the transmission/export of technical data through the use of the Service.
13.5 The Agreements shall be governed by the laws of the State of Washington without giving effect to provisions related to choice of laws or conflict of laws. Venue and jurisdiction of any lawsuit involving this Agreement will exist exclusively in the state and federal courts in King County, Washington.
How To Contact Us
If you have a question about this policy or our terms, you believe your account has been misused, or want to know about our approach to privacy, you may email us at privacy@passportunlimited.com. Alternately, you may reach us using the following methods:
Toll-Free:
(800) 410-4211
Mail:
Passport Unlimited, Inc.
PO Box 727
Kirkland, WA 98083-9944
Learn more about our products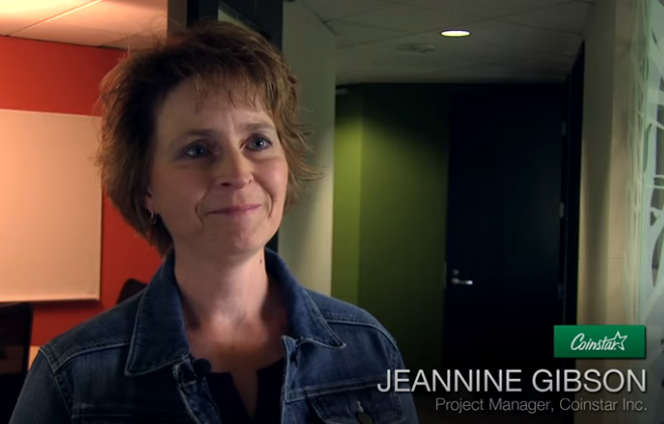 Employee Discount Programs
Energize your company culture and engage your employee base by giving them access to a customizable corporate perks program that will save them time and money.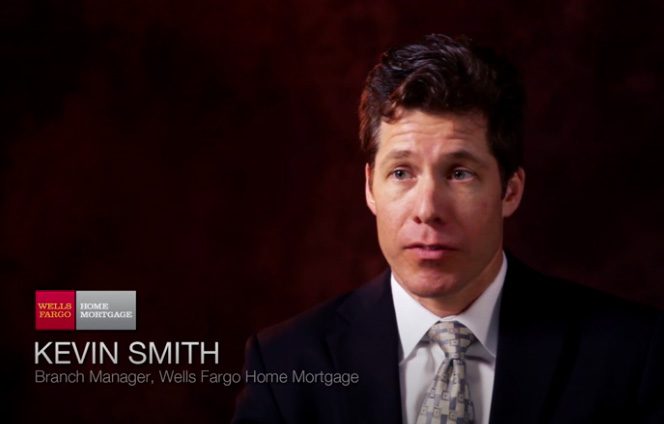 Client Gifting - Rewards
Give your clients the gift of Passport and grow your business with a valuable rewards program that offers customized branding opportunities and top of mind placement.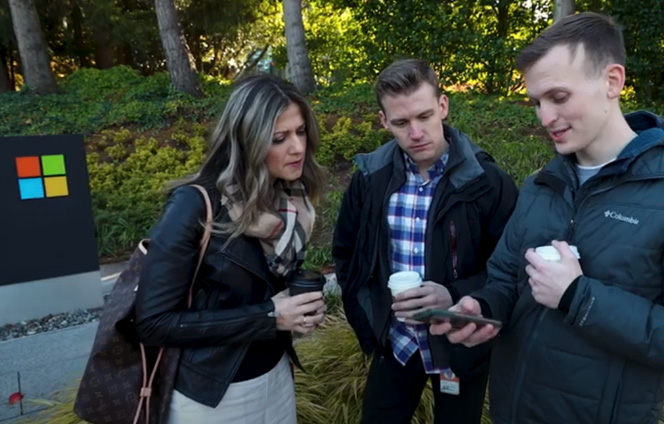 Retailer Marketing
Our private B2B marketplace generates brand awareness within a targeted base of members and employees who can only be reached through Passport's network.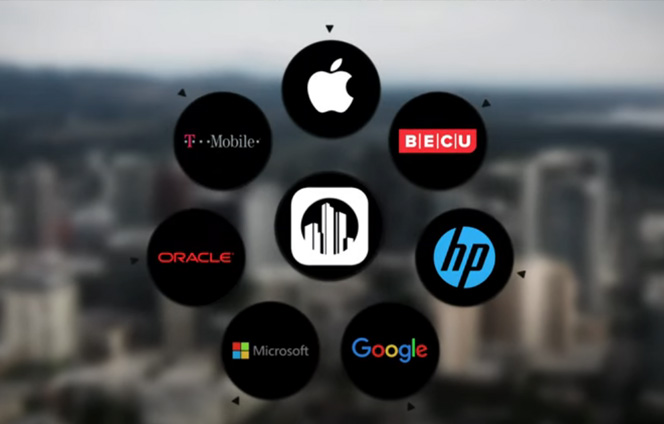 Restaurant Marketing
Grow your customer base with targeted new diner acquisitions while safe guarding your brand and building customer loyalty among existing clientele. Click below to learn more!